The #1 Discount Golf voucher site in the uk
Trusted by customers for 10+ years
Buy MULTI PACK OF VOUCHERS
Buy in bulk for as low as £1.80 per voucher!
4

6

10

20
After the purchase you will receive the full credit amount on your account.
Redeem vouchers at any time within 12 months
Easy to buy and use
Three simple steps
2-fore!-1 membership
Play unlimited* half price golf at 700+ clubs across the UK

Redeem on any 2-fore!-1 course listed
Save £1000's on green fees
* Fair use and restrictions apply, see full terms & Conditions
GIFT VOUCHERS
The perfect golf gift from £11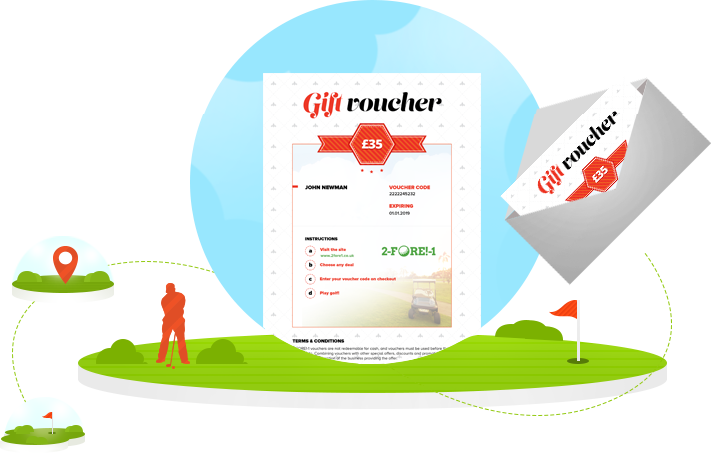 Instant golf gift vouchers from £11 to £50 with up to £100 value!
2-fore!-1 Golf in England: London
6 Courses in Coulsdon, Mill Hill, London, Bushey, Surrey, COULSDON
Golf Market
1000's of products at the lowest prices!